RPF Demolition have extensive experience in the remediation of civil,
industrial and residential sites.
We specialise in full remediation of contaminated sites through to preparing sites for minor work constructions, managing the entire process from lodgement of DAs through to full site clearance.
We predominantly utilise our own equipment and staff. However, through sourcing additional equipment and staffing from a number of developed relationships within our network of preferred suppliers along the eastern seaboard of Australia, our capability can be expanded as needed.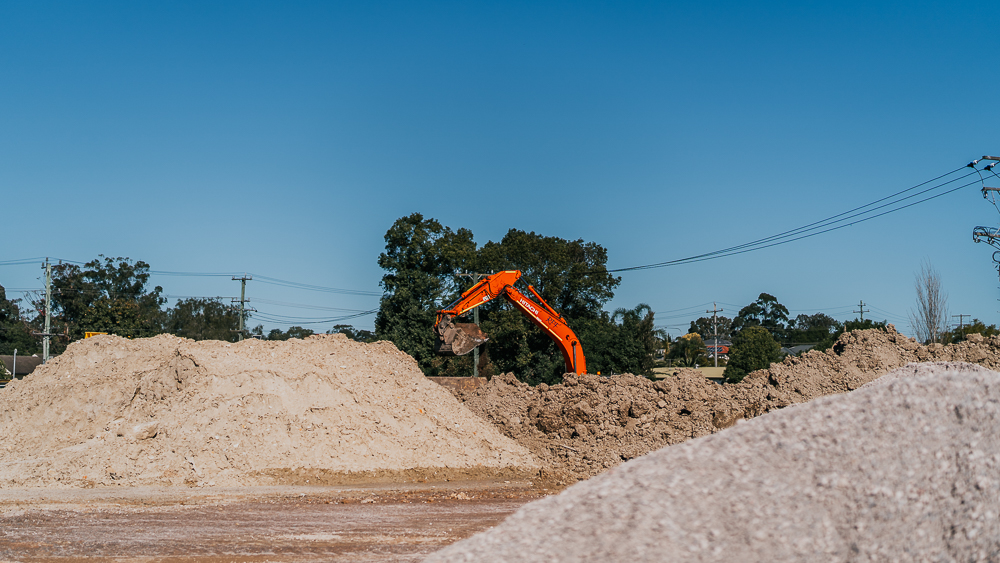 Our Remediation Services Involve
18 Throsby St, Wickham
Set on approximately 3900m², the Throsby site consisted of 4 large commercial buildings and 2 residential houses. All materials from the site were demolished and disposed of, with all masonry and metal materials being recycled and all asbestos and contaminated materials disposed of in accordance with regulations.
With a contract value of $246,000, the project was completed free of any incidences, utilising all RPF machinery and an in-house labour force. The project was both cost effective and achieved within the required timeframe for the developer. 49 residential units along with four commercial tenancies have been built on this site.
Life at Throsby Demolition Works
25 Throsby St, Wicham
A demolition development application has been lodged with council to demolish the current structure which is occupied by Europcar. A further development application is currently being prepared for lodgement to construct 27 units.
The Mawson Remediation Project

Mawson St, Shortland
The Mawson remediation project is set on a site of approximately 1.5ha. It required extensive remediation works to remove all contaminated materials. The highly skilled RPF Demolition team have been working closely with our consultants to prepare the site to its full potential, ready for the developer to commence construction in mid 2016.
Wallsend Remediation Project

Sandgate Rd, Wallsend
This 20 acre site in Sandgate Road, Wallsend was once home to One Steel and previously, Balcombe Scrap Metals. A development application has been lodged with the Newcastle Council to clean up the site, after which a full remediation development application will be submitted. This site is zoned part Residential and part Environmental Management. Once remediation is complete a retirement village or residential unit development will be constructed.